Air Duct Repair & Replacement Austin

At Greenwood Duct Cleaning, we believe in providing our customers with the highest quality service. We use state-of-the-art equipment and techniques to ensure that your air ducts are cleaned effectively and efficiently. Our team is committed to providing you with a clean and healthy indoor environment.
Ask Us Anything. anytime.
As a responsible homeowner, you must be thinking that your indoor air quality is not good. There must be some problems with your duct system, like hearing hissing and feeling leakages in ducts or lousy odor. It's time to repair or replace your air duct systems. In old houses or properties, duct systems can be old and decrease their performance due to unregular maintenance. So dirty or leak air duct can be unhealthy for your family.
Get Your Air Duct Repaired and Replaced By Professionals In Austin.
Greenwood air knows most homeowners do not pay attention to the regular repairing and replacement of their duct systems and it can be very unclean. We are here to provide the best air duct repairing and replacement services in Austin tx. Our technicians know how to do proper maintenance of your duct systems. Your HVAC systems can be facing many problems like leaks, cracks, clogs, or pinches. These signs can impact the performance and comfort of your home. Our technicians are completely aware of these problems and that's why we offer complete air duct maintenance services from repairing to repayment needs. Free feel to hire us.
How our Technicians Repair Air ducts?
First, we check if any ducts have disconnected. We reconnect it with Pandu, strap, and tape.
Check your ducts for leaks by turning on your heating or cooling systems fans. if the leakage is found we seal the joints with foil tape and master tape. Our master seal gaps around the ducts and use spray foams where they penetrate the floors and ceilings.
We use duct blasters to check leakage and tells you how much a duct leak. If your ducts are in conditions of repair we go with repairing. In full bad conditions, we recommend air duct replacements.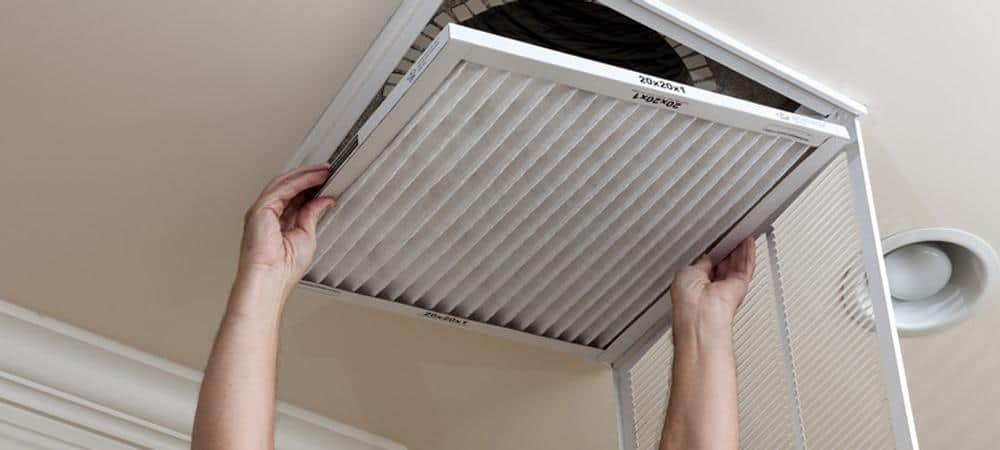 Signs Your Ducts Needs Repairing or Replacements
If you have built your home in the early 90s and installed your air duct system then it must be in bad condition. Do you remember the last time you checked your attic duct? If the answer is no then it must be leaking or sucking unclean air from the attic into your property. There are many signs you can imagine that it's time to do regular ductwork. 
Here are some signs from where you can image.
Weak airflow.
Poor and dusty indoor air quality.
The average duct leakage on the systems is 30%. This causes high electric bills.
Louder noise (whistling or hissing )of your air conditioning systems.
You feel the smell and unpleasant odor.
Certain parts of your home feel hot and cold due to leakage.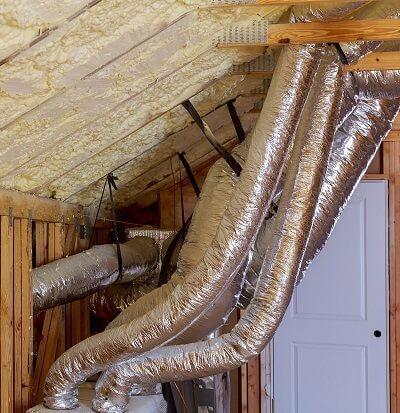 Benefits of Proper Repaired or Repealed Duct systems.
Air duct maintenance can be very beneficial for you in case of money and health. Be getting timely air duct repairing and replacement services in Austin can give you these benefits.
Increase the Performance and efficiency of your cooling or heating systems.
Save lots of energy and directly decrease electricity bills.
Improve the indoor air quality.
Filling leakage and holes prevent the entry of molds into the system.


Why Getting our Services In Austin?
In Austin, Greenwood air is providing replacement and repairing services for many years. We have expert technicians to let you know the proper problems with their solutions. Our experts will make your leakage and air flow stop and increase your HVAC performance. We are fully licensed and trained. In Austin, we have replaced many residential and commercial air duct systems. Our quality work has made us the best service provider. Quality is always guaranteed. Just give us a call and schedule your appointment.

REVIEWS FROM REAL CUSTOMERS
Great services, very good services, very responsive
We were very happy with the air duct cleaning performed . They showed up right on time, were very professional and efficient. I will definitely use them again!
Angelo Dominiqueson
11/08/2022
They were so professional and thorough. They took the time to explain everything in detail, making sure I understood every step of their process before they got started!
The guy who cleaned out my dryer vent was unbelievably nice. Not only did he explain everything to me, but when I asked him if he could do another repair for free because it's the same thing as what came up in conversation before-and then some! He said yes without hesitation or any problems at all with their schedule which made this experience even better than expected!!
Ernesto Shores
10/08/2022
The service I received from this company has been nothing short of amazing. They were very professional, neat, and thorough in their work - taking time to explain the process along with it!
The service I received from the minute my appointment was set up to when they left in pristine condition has been nothing but top notch. The employees are friendly and professional, while still maintaining their affordable prices--I'll be coming back for more!
The service was professional and friendly. The employees were knowledgeable about their products, which made me feel confident in hiring them for this job - they know what is needed! I've already recommended friends to use your company too.
Very professional and all-around nice guy! These guys gained a huge respect for the impressive service they provided me with my air duct cleaning service. Truly a reliable service!
They arrived on time. They thoroughly explained the work to be performed. They were respectful of property. Thanks
They were on time, knowledgeable about jobs, and efficient in doing them. They were also personable and polite.
Greenwood Air Is proud to Provide Dryer Vent Cleaning Services In the Austin!
A list of the zip codes we provide services
78610, 78613, 78617, 78641, 78652, 78653, 78660, 78664, 78681, 78701, 78702, 78703, 78704, 78705, 78712, 78717, 78719, 78721, 78722, 78723, 78724, 78725, 78726, 78727, 78728, 78729, 78730, 78731, 78732, 78733, 78734, 78735, 78736, 78737, 78738, 78739, 78741, 78742, 78744, 78745, 78746, 78747, 78748, 78749, 78750, 78751, 78752, 78753, 78754, 78756, 78757, 78758, 78759
Most frequent questions and answers